I-piece eyodwa ye-Silicone baby placemat yenziwe nge-100% yokudla ibhalisi yokudla futhi i-FDA ivunyiwe, i-BPA mahhala futhi ayifaki noma yimaphi amakhemikhali ayingozi, ngokwemvelo aphikisana ne-bacterial futhi ane-microwaveable ne-laishwasher ephephile okubenza kube nemoya ovunguzayo ukuhlanza. Ayikho Mess Silicone Baby Placemats Non Slip Futhi Namathela Ukuze ephathekayo Chair okuphezulu Futhi Ithebula Lokho Kwenza Kids Ningabeki Phonsa Bowls & Plates Nge Ukudla & Ungadla On The Floor.
I-Plalicemat ye- Abiclic ilula ukuphuma kubantu abadala, hhayi okulula kakhulu kubantwana abafana ne-Tray Highchair, Easy To Wash, Light and Easy to Take Anywhere.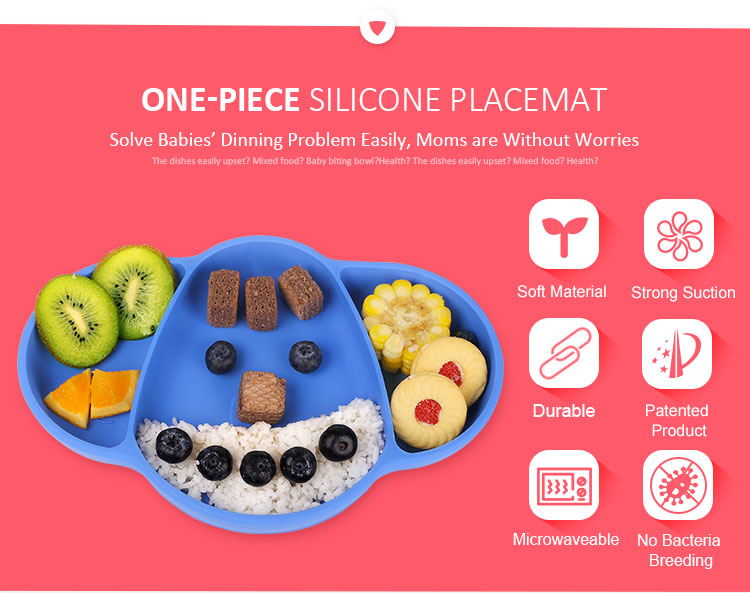 Incazelo ye- One piece Silicone baby placemat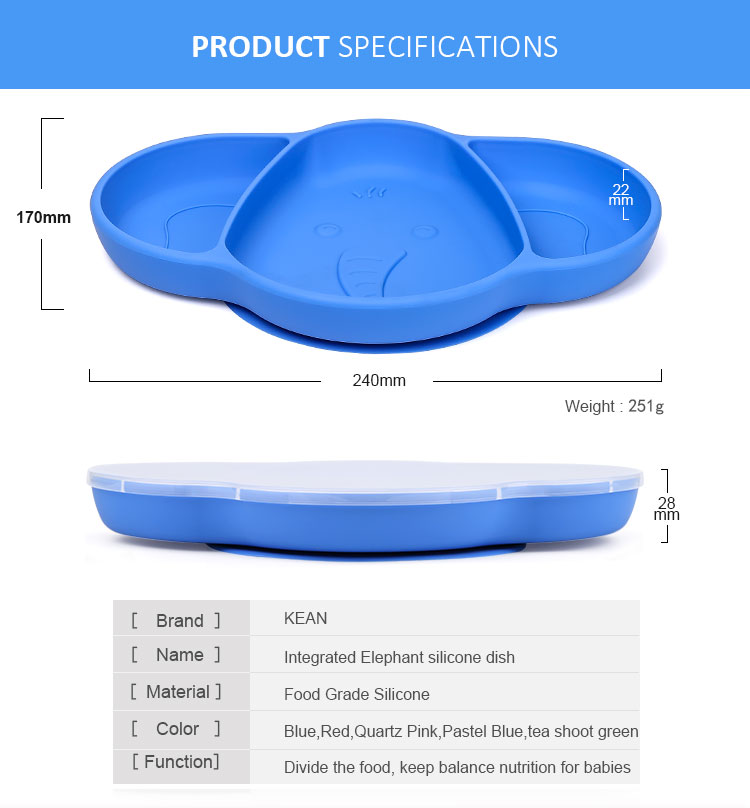 Imininingwane Yemibala ye- Silicone Baby Placemats
Ukuze uthole olunye ulwazi: abicah Baby teething Ubuhlalu, Baby teething Umgexo, Ukudideka Baby Uhlafune Amathoyizi, Silicone Baby teething Isongo, Baby pacifier Ukugunda, Baby teething Mitten, Silicone Baby Teether Amathoyizi, Silicone Baby Bibs, Silicone Baby Placemats, Silicone Baby Sippy Zamabhodlela.

Izigaba zomkhiqizo : I-Silicone Baby Placemat